the playcentre for 0-6 year olds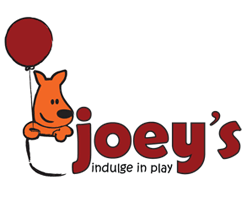 Baby Massage
​
​
Baby Massage is now being offered at Joey's with Edel Kelly. She trained in 2015 with the Irish Chapter of the International Association of Infant Massage Instructors.

Learn to massage your baby along with a lovely social setting to meet other parents for a cuppa and a natter afterwards!

Benefits of Infant Massage:
​
+ Relief: from colic/wind and emotional stress
+ Relaxation: soothes baby and aid sleep patterns
+ Stimulation: build immunity and help gain weight
+ Interaction: aids the bonding process and assists recovery from post-natal depression
Details:
​
Thursdays at 11 a.m.

5 week course

€100 for the full course – this may be refundable by yourhealthcare provider so please check your policy
Places are limited, booking is required
Please contact Edel Kelly CIMI (Certified Infant Massage Instructor) for further details of the next course.
Tel: 087 234 8279 or email: edelkellypt@hotmail.com
5 week course with a qualified instructor